About us
In 1994 Vistägo Print, LLC started in a garage as a small sign shop named Dirt Cheap Signs. In 2006 the company was purchased by Chad Hendricks. We immediately began developing a website with the ability to design your signs and banners online which spurred tremendous growth year after year. After 9 years of printing just signs and banners, we ventured into the Apparel and Embroidery Industry. In 2015, Vistägo Print, LLC acquired Austin based apparel and design firm Austin Promotional Solutions. We quickly saw the need to increase our embroidery capabilities and in June of 2016, Savant Embroidery, a Round Rock, TX based company was aquired. Their quality and expertise was regarded as one of the Industry best. These acquisitions have completed what we call the "Full Circle" in our industry. We are now a full service apparel and signage printer with everything happening in-house.
If you are ever in the North Austin area, feel free to come by the shop or place your order online and have it shipped to your door. Our friendly staff will be glad to help with any questions or products you may need.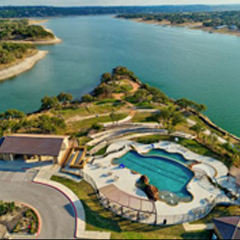 Located on the North Shore of Lake Travis, Lago Vista is a 30 minute drive from Austin. Hiking, Biking, Boating, Sailing, Golfing, Food, Fun, Music and most important, Community. From the scenic hilltop views to the prestine waters of Lake Travis, visiting Lago Vista will leave you wanting to return. In the age of Internet, we could have placed our facility and home anywhere. Lago Vista grabbed the heart and soul of our company. Take a drive along Hwy 1431 and you'll experience the beauty of this small lakeside town and understand why Vistägo Print calls it home.